Birgit Poschmaier, BOKU (Austria)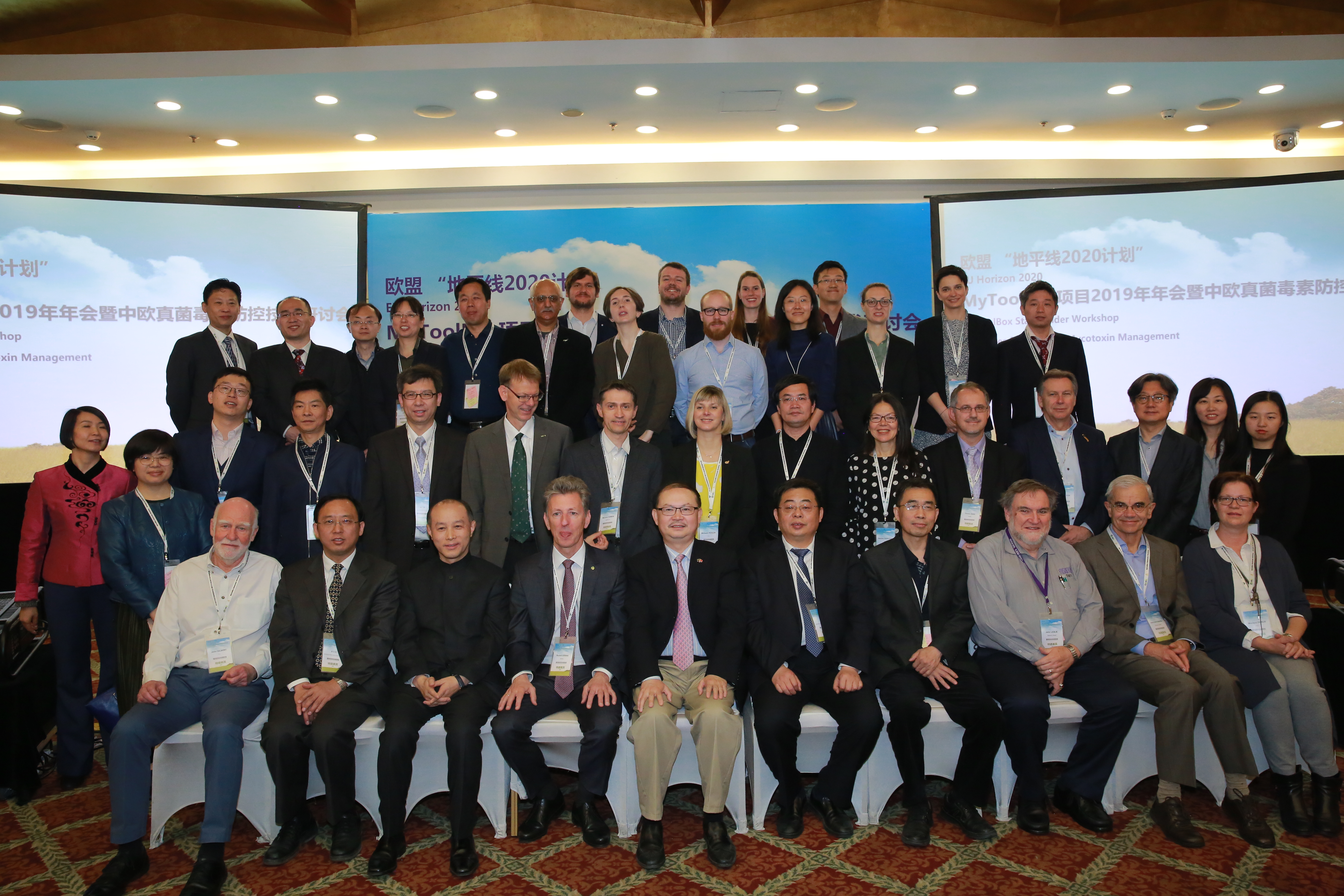 Thanks to the special contribution of the local MytoolBox partner ASAG, in cooperation with Romer Labs China Ltd, the first MyToolBox Stakeholder Workshop took place on April 16-17 in Beijing (China). 
As part of the MyToolBox long-term collaboration strategy with China, the training successfully contributed to a dialogue platform between China and the EU to provide building-blocks for a wider range of food safety topics. More than 100 participants 
During these two days, more than 100 participants listened to Chinese and EU speakers' presentations on important mycotoxin research topics as well as latest MyToolBox project results and findings. The workshop concentrated on following major topics:
Application and efficacy of atoxigenic Aspergillus strains, Functionality of in-field forecasting models, Cost-effective sampling plans and analytical techniques, Biological models, sensors and decision supporting tools for cereals, Innovative Milling and Thermal Processing, Bioethanol and Biogas production and an Interactive presentation of the newly developed MyToolBox e-Platform.
Lively and constructive group discussions rounded up the meeting by defining current issues in China and by suggesting future cooperations with significant MyToolBox contribution. 
Have a closer look at the Event guide and photo gallery.