Prof. Rudolf Krska, University of Natural Resources and Life Sciences, Vienna (Austria)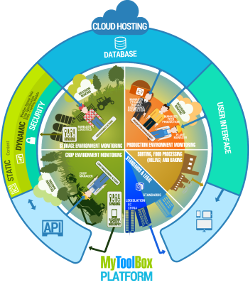 The first scientific publication related to MyToolBox was published in the World Mycotoxin Journal in October 2016: "Safe food and feed through an integrated toolbox for mycotoxin management: the MyToolBox approach". It discusses the scientific methods and objectives applied along the entire food and feed chain.
All stakeholders, and in particular the scientific community, are invited to follow the development of the project. As an open source article, published under a so-called "golden access", it is available to everyone: http://www.wageningenacademic.com/doi/abs/10.3920/WMJ2016.2136 .